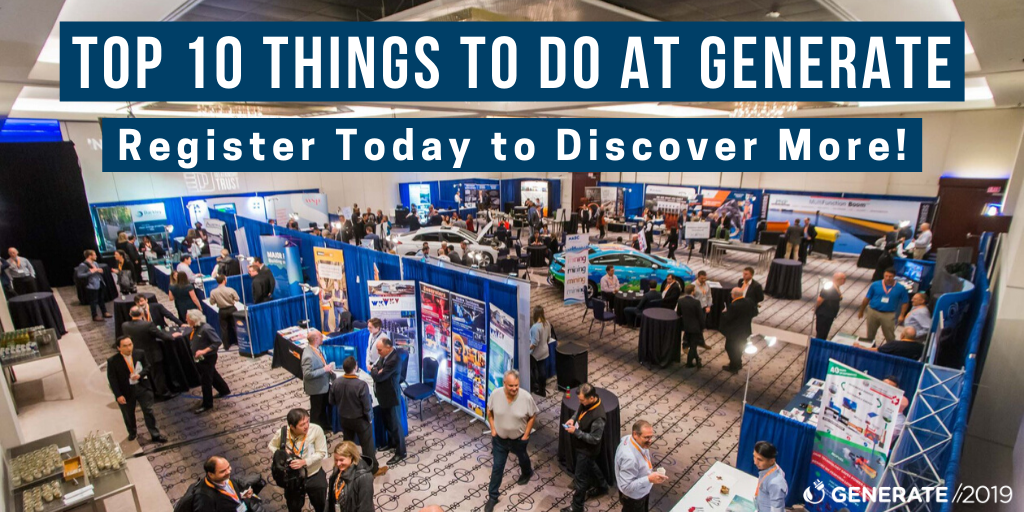 ---
---
1. Take inspiration from this year's Keynote Speakers including:
---
2. Expand your knowledge at our 8 Plenary Sessions:
Check out the plenary sessions on our website, starting here
---
3. Take part in the dynamic conversations at our workshops:
---
4. Kick off the conference at our Chair's Ice Breaker Reception:
Wednesday, November 6
CEBC Chair Isabelle Deguise invites you to meet us on the 34th floor of the Hyatt for spectacular Vancouver views, appetizers, and networking
---
5. Meet some of BC's top clean energy organizations on the Trade Show Floor:
---
6. Savour the day by sipping on a microbrew (or two):
Select craft beers from Red Truck Brewing will be provided at Generate during Beers on the Trade Show Floor
---
7. Show your support for this year's CEBC award winners at our Awards Dinner:
Thursday, November 7
Join us in celebration of the 2019 CEBC award winners at the Awards Dinner that will be taking place in the Hyatt's beautiful Plaza Ballroom
---
8. Join us at our Members Breakfast & Strategic Update (for CEBC Members only):
---
9. Network to the max using Whova — New to Generate!
Consider it the "Tinder" of professional networking
---
10. Enjoy live music at our Closing Reception:
Friday, November 8
Taking place at the Mosaic Grille & Bar on the second floor of the Hyatt
Live band, appetizers, and drinks!
---
---