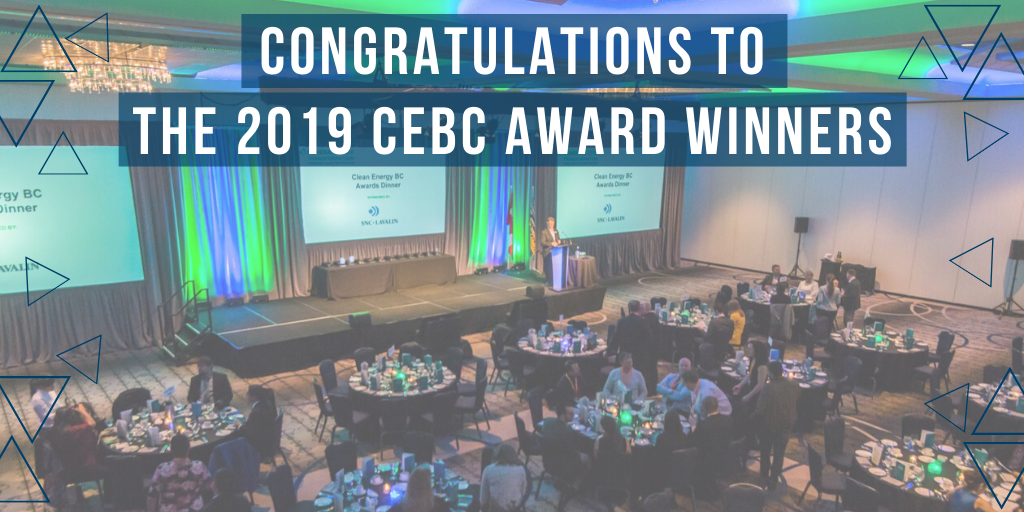 Show your support for the 2019 Clean Energy BC award winners by registering for the Awards Dinner, which will be taking place on Thursday, November 7th at the Hyatt Regency in downtown Vancouver.
This will be an excellent networking opportunity that will include clean energy industry professionals, project developers, First Nation leaders, policy designers, community shapers, tech innovators, and young professionals!
Each of this year's winners has made a meaningful impact to those around them through their hard work and dedication to advancing clean energy. We can't wait for the Awards Dinner to give each of the winners below the recognition they deserve.
Project Excellence
Moose Lake Wind Project, Boralex
Operational Excellence
Forrest Kerr Hydro facility, owned by Axium Infrastructure Inc., Manulife Financial Corporation, Tahltan First Nation, and AltaGas Canada Inc.
Achieved by the dedicated team at the Northwest Hydro Facilities
Lifetime Achievement Award
Adam Lewis, Ecofish Research Ltd.
Community of the Year Award
Tsilhqot'in National Government
Distinguished Service Award
Matt Kennedy, Innergex Renewable Energy Inc.
Environmental Stewardship
'Namgis First Nation & Evolugen by Brookfield Renewable for the Kokish Hydroelectric Facility
Community Improvement Award
Naghtaneqed Elementary/Junior Secondary School Solar Project,
School District 27 Caribou Chilcotin
Finance
Tahltan Nation Purchase of Interest in the Northwest Hydro Electric Facilities
Finance
New Relationship Trust Funding
And don't forget to register for Generate 2019, which is bringing together today's thought and action leaders who are on the cutting edge of BC's drive towards decarbonization.